Two Finders – Navigating the OSXs, moving files
Within the Guest OSX there is a folder on the Desktop called ' Parallels Shared Folder'
Opening this folder will give you access to the Host computer finder.
See image below for creating a quick navigation from Guest to Host finders. This is very useful to save files directly to the Host or when working in Full Screen Mode.
Otherwise – Drag and drop between the Guest and Host to transfer files. This method will always make a copy of the dragged file to the other OS.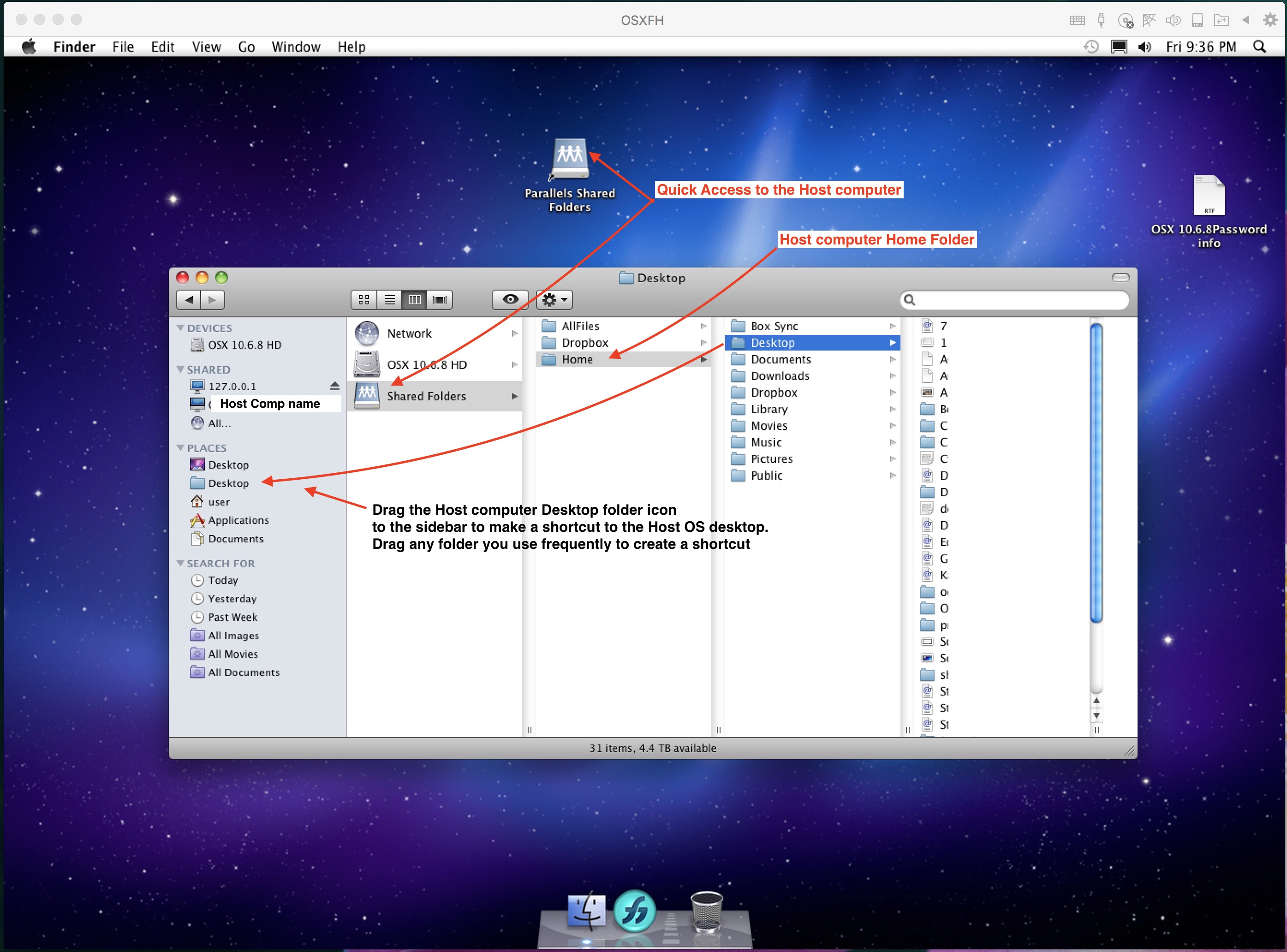 IMPORTANT TIP: – Make sure all the FH files have the .FH11 suffix or the Guest OSX will not recognize them as FH files.